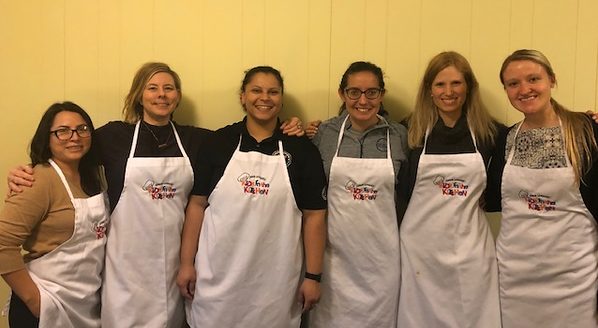 Kids in the Kitchen is designed to help communities address the urgent issues surrounding childhood hunger, childhood obesity, and poor nutrition by empowering youth to make healthy lifestyle choices.
Junior League of Champaign-Urbana partners with the Don Moyer Boys and Girls Club and DREAMM House. Students and parents join members of the Junior League of Champaign-Urbana to learn the importance of healthy lifestyle choices. They are divided into two groups and rotate between two focus areas – fitness and healthy eating.
For the fitness portion of the event, students are taught physical activities and the benefits of exercising. These activities demonstrate to the students that fitness can be fun and can be done in almost any setting.
Since the inception of the Kids in the Kitchen campaign in 2006, over 250 Junior Leagues have implemented local initiatives based on the belief that education is the first step in addressing the urgent issues surrounding childhood obesity. The Kids in the Kitchen initiative builds upon The Junior League legacy of helping children with nutrition issues, which has been one of the many focuses of Junior League volunteers since the first League was founded in 1901.
2022-2023 Programming Details & Schedule Coming SOON!