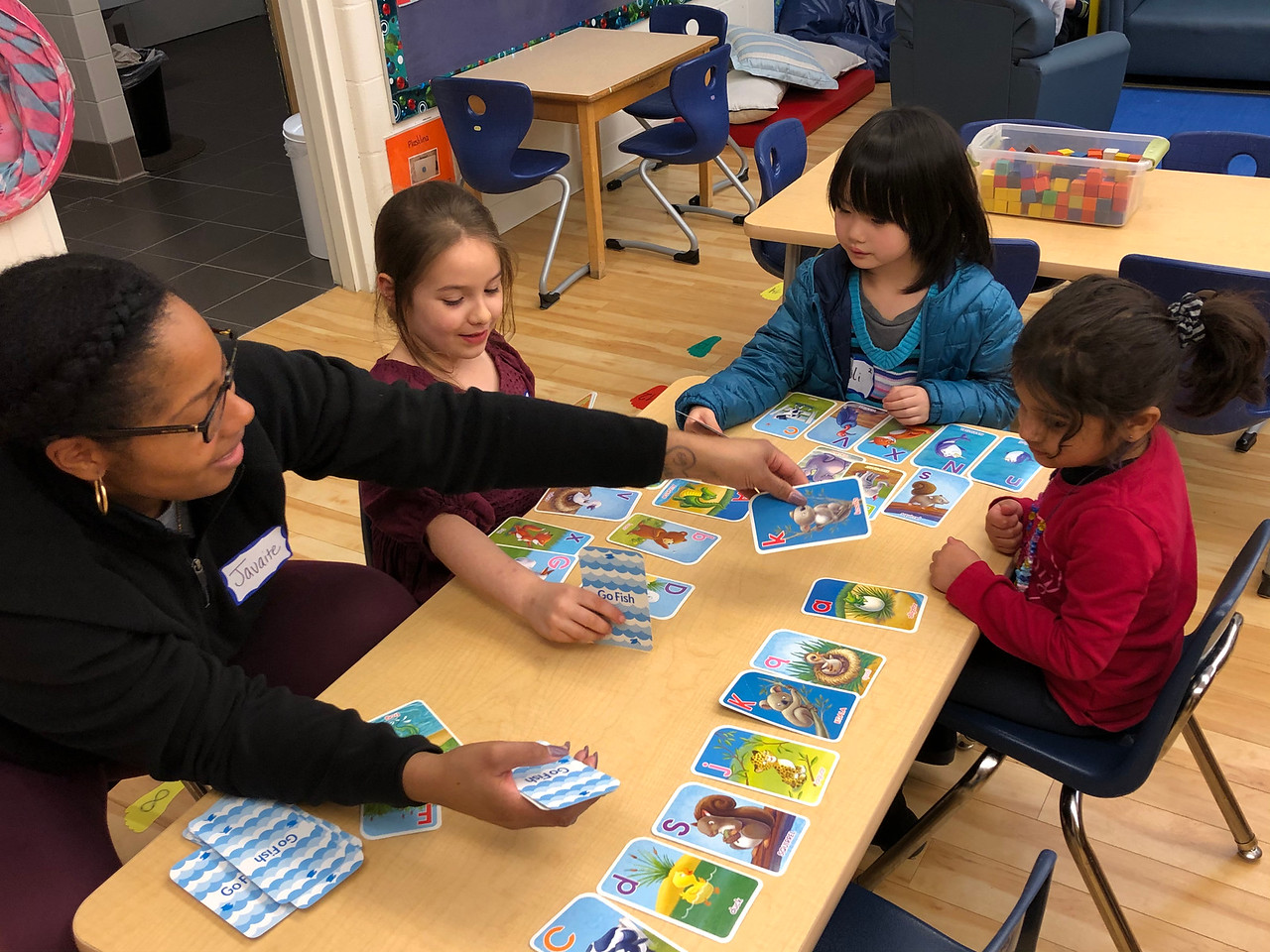 2021-2022 REGISTRATION IS REQUIRED – see below!
Junior League of Champaign-Urbana has partnered with Urbana Early Childhood School (UECS) and  Champaign County Head Start/Early Head Start in the first local community effort to reach families who have not experienced preschool education and environment.
Join us for monthly preschool lessons in basic numbers, letters, listening skills, peer interaction, and emotional development needed to prepare for kindergarten.
Junior League Bright Starts provides monthly preschool academic instruction and social-emotional skill building to children who are on a preschool waiting list and provide their parents/guardians with ideas to reinforce these skills at home. The program includes the whole family by providing dinner at the start of each session, and educating adults on what their children are doing each session, as well as receiving ideas and materials to use in continuing the lessons at home.
Children receive exposure to kindergarten preparatory skills such as fine motor skills, letter and number identification, listening skills, peer interaction, and emotional development. Parents receive instruction on skill development and at-home activities and materials to support what their children learn in the classroom. Both children and parents are introduced to the classroom setting, gain exposure to kindergarten skills, get tools to continue learning and developing those skills, and strengthen the parent-child relationship.
*Bright Starts anticipates hosting an in person program for 2021-2022.*
Bright Starts 2021-2022 Schedule
Sept. 16
Oct. 14
Nov. 11
Dec. 9
Jan. 13
Feb. 10
April 14
Dinner is provided for up to two adults, the preschool child, and siblings.
Urbana Early Childhood School
2202 E. Washington, Urbana, IL
REGISTRATION IS REQUIRED
To register click here.